Setting up a Wyze Cam v2 with Zoneminder
---
2020-10-31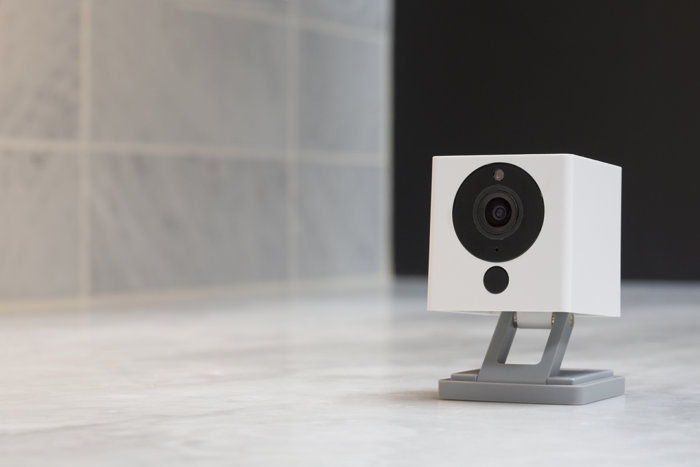 Updated with new Wyze firmware (Nov 30 2020)
I bought a Wyze Cam v2 on a whim today. I usually run PoE cameras that record to my local server running Zoneminder. I wanted to see what the other world was like: a wireless camera that records to the "cloud" (a.k.a. some other guy's server). It has its perks:
No server to configure, maintain, etc.
Easy access to camera feed outside of your local network (don't need to get your ISP to open ports).
Unfortunately, I wasn't that impressed right off the bat. I should have read the reviews more closely. When setting up the camera, I realized if you don't buy a Wyze Plus membership, the camera records 12 seconds on motion detection and then has a five minute cooldown! The 12 second recording didn't bother me much, but you can miss a ton in the five minutes after that.
So I googled "Wyze onvif", without much hope, to see if I could get this camera working with Zoneminder. Lo and behold, Wyze has kindly released a beta firmware version for their v2 camera. I followed these directions to get it set up to provide an RTSP feed for Zoneminder (original link from Wyze – Wyze Cam RTSP):
Download the beta firmware for the camera: Wyze Cam v2 RTSP Firmware or Wyze Cam Pan RTSP Firmware
Unzip and rename the file to demo.bin
Put the file on an SD card. Put it at the root directory, not inside any folder on the SD card.
Hold the "Setup" button on the camera as you are plugging the camera's power cable in. When the status light turns blue, you can let go of the the "Setup" button.
Wait 2 to 3 minutes for the camera to install the firmware.
Open the Wyze app and go to Settings -> Advance -> RTSP
Enable RTSP and copy the url. It will have you enter a username and password for the RTSP feed. My url looked like rtsp://username:password@192.168.1.112/live
Enter that in the "Source Path" of the "Source" tab in Zoneminder's monitor set-up window.
And bam! Mine was receiving the feed after those steps. The Wyze v2 Cam is 1080p so that's what I set mine to in Zoneminder. I'll be testing it over the coming days/weeks so I will add any other tweaks I find necessary to this post.
If you're interested in the camera, you can check it out on Amazon here: Wyze v2 Cam (compatible with Zoneminder).